Car Service Manchester NH
Let Us Help With Your Car Service Needs at Merchants Auto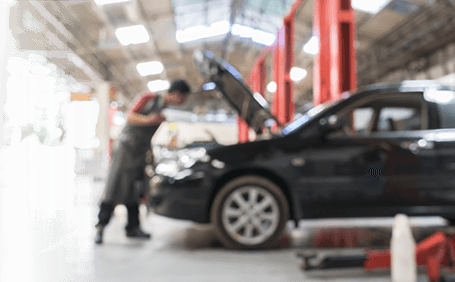 Have you recently purchased a vehicle and are looking to schedule service needs? Merchants Auto is a CARQUEST parts dealer which ensures quality parts and more to NH residents. As well as providing any car service work in Manchester, NH. From diagnostic testing to oil changes to major maintenance and repair, that is what you can expect at Merchants Auto service center near Manchester, NH. We are ready to deliver high-quality car service and parts to Manchester NH and beyond.
Schedule Service at Merchants Auto
You can trust our dealer parts and car service center. We are prepared to take the utmost care of your vehicle. We will equip you with the best quality parts today. Our car service Manchester, NH center experts, will have your vehicle looking and running its very best. Visit us at our car service, Concord NH center. You will find it easy and affordable. The car service Concord NH center will give you the best value possible on any maintenance that you need, whether an oil change or major maintenance, at Merchants Auto. It doesn't need to be a difficult task to find a reputable car service, Concord NH center. When it comes to an oil change and proper maintenance of your vehicle, trust our car service Concord NH center. Leave your repairs and car service needs in the hands of professionals.
Oil Change and Car Service
Your car service center at Merchants Auto is here to give you the ultimate peace of mind while out on the road. Our car service center and parts department make getting parts, accessories, and car service easy. Shop with Merchants Auto in person or online. You can also search for parts or schedule an oil change or another car service while online to find the best deals.
Shop with our parts and car service center, and you'll get the best quality for a great value on every visit! Are you looking for your next used car for sale? You can check that out while online too! Shop your next used car for sale while in the comfort of your own home. Or stop in and see us at Merchants Auto today!
Schedule Service at Manchester Auto
There's nothing better than having a trusted dealership to turn to when you need maintenance. Merchants Auto has made it easier than ever to schedule car service visits. You can save money, get peace of mind, and keep your car in perfect condition. How? Sign up for pre-paid car service here at Merchants Auto.
Our prepaid service includes routine upkeep like oil changes, tire rotations, and much more. We offer different plans to work with your driving habits and needs. If you have any questions about our car service in Manchester or Concord, NH, get in touch!
We'd love to hear from you. You can give our car dealerships near Manchester and Concord NH a call at (603) 669-4100 for an appointment. Or, check us out in person. You can find Merchants Auto located at 1278 Hooksett Rd in Hooksett, NH 03106.