Used Trucks Concord NH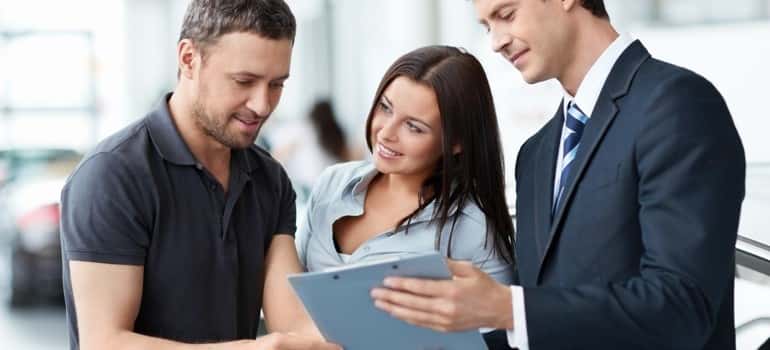 Has the time finally arrived to say goodbye to your current vehicle and move on to something newer? Maybe your driving needs call for a more powerful option that will be able to tackle all kinds of demanding tasks. If that sounds right to you, then have a look at the selection of used trucks near Concord NH that you can find at Merchants Auto! We're a highly rated truck dealer near you that is dedicated to offering a one of a kind shopping experience. Even if you know exactly what kind of vehicle you need, shopping for used pickup trucks for sale can sometimes be a hassle! The issue is, many local used car dealerships in Concord NH don't take the appropriate steps to provide a seamless and smooth shopping experience.
At our used dealership in your area, we want to do things differently. We work hard to stock a comprehensive inventory of used cars, trucks, and SUVs for our customers to consider. Picking out a model that includes everything you're looking for will be far more relaxed when you have so many terrific options to choose from! When buying a used truck near Concord NH, it's important to know that the vehicles you're looking at have been well cared for. We have our experienced technicians put our used models through a complete 128-point inspection process before they're offered up for sale. We look over each part of the vehicle in great detail, inside and out. This way, you can buy with confidence – knowing that the used pickup truck for sale that you choose will be able to stick by your side for many miles to come. Ready to stop by for a closer look at the many used trucks near Concord NH that we have on offer? We can be found at 1278 Hooksett Rd, Hooksett, NH. Pay us a visit – we think you'll like what we have in store!
Picking a truck that works well for your needs, lifestyle, and budget is a snap when you work with the pros at Merchant's Auto! We carry a wide range of pickups of all types, from many of the most popular brands. Whether you're after a full-sized used 4×4 truck or a mid-sized option for added versatility – we have what you're looking for. If you're in the market for a used pickup that can handle driving in all kinds of road and weather conditions without missing a beat – then you'll want to have a look at our stock of used 4×4 trucks.
With 4×4 all-wheel drive, these pickups excel at navigating tricky terrain that would give other vehicles trouble. Whether you're driving on snowy winter highways or taking a dirt backroad to your destination – a used 4×4 truck will make an excellent choice. All-wheel drive isn't the only compelling feature that you can find on our used pickup trucks! We also have models that include things like rear backup cameras, leather seating, built-in navigation, and Bluetooth audio connectivity! When you buy a used vehicle from Merchants Auto, you don't have to miss out on many of the latest features!
Other truck dealers near you may try their best, but they can't keep up with the dedication that our team brings to the table. Our staff of car experts truly cares that you end up with a car, truck, or SUV that is an excellent fit for you and your family. They're highly knowledgeable about the many different models we have in store, and they'll be glad to share that knowledge with you. Give us a call at 603-669-4100 to speak with a friendly member of our team. They'll be happy to assist you in any way they can!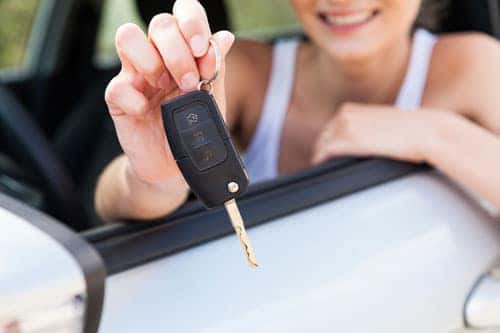 We've already discussed our impressive selection of used trucks near Concord NH and our dedication to providing stellar customer service – but these aren't the only reason to choose us over other used car dealerships in Concord NH! We want you to be able to buy a used car with confidence, safe in the knowledge that we'll stand behind your purchase. Many of our used vehicles are eligible for a 30-day limited warranty at no extra charge, with all service performed by our top-notch service department.
Unlike new options, used vehicles come with a history. It's important to know where you're vehicle has been, so you can be confident about where it will take you. That's why all of our used models come with a complimentary CARFAX® Vehicle History Report. This detailed report will give you access to all of your car's service records, providing peace of mind in your purchase.
As a leading used car dealer in NH, we've been dedicated to offering fair and competitive pricing for many years. When the time comes to making the jump to your next vehicle, we hope that you'll visit us!