Car Dealerships in Manchester, NH

Have you been looking around at used car dealerships in Manchester, NH? Are you interested in reliable, affordable used car options? Look no further; we are constantly updating our inventory, and our prices are hard to beat. From compact cars to large family vehicles, we have options for every shopper and price point.
We offer an unbeatable selection of used trucks, sedans, and SUVs, and we want to take you on a test drive at your earliest convenience — no strings attached. If you need vehicle servicing, we can handle routine oil changes, tire rotations, and more, and if you've been in a collision, we can get you back on the road as quickly as anyone.
We also offer competitive financing deals at our Manchester, NH used car dealership. Get competitive rates on traditional vehicle financing, or if need be, work with our financing experts to get a good deal on "buy here pay here" (BHPH) financing. Regardless of your financing situation, we understand that you need a car you can rely on.
---
Used Cars for Sale in Manchester, NH
We pride ourselves as one of the top used car dealers in Manchester, NH, and as a result, we take our inventory of used cars for sale seriously. Do you need a high quality used truck in the Manchester area? Stop by our dealership. We would love to set you up with a small, mid-sized, or large pickup truck, and you're always more than welcome to take a test drive. Do you need a durable 4×4 SUV that can handle our tough New England winters? We've got exactly what you need.
We also have a diverse collection of sedans, compact cars, gas-efficient models, and even sports cars, so whether you're shopping for yourself or a family of four, we're the right stop for you.
Don't purchase a used car in Manchester without taking a look at our inventory first — you'll always like what you see on our used car lots, from both a quality and price perspective.
---
Car Service in Manchester, NH
Despite the fact that we sell only high quality, thoroughly inspected cars, vehicles still break down or experience wear and tear. When the inevitable happens, you need a trustworthy car service center in Manchester, NH.
Do you need a routine oil change, inspection, or tire rotation? Call us to schedule an appointment easily. Or you can get locked into our calendar with regular maintenance every six months or so. We can take care of all of the "small stuff" quickly and easily, and our service rates are always reasonable.
If you're experiencing transmission problems, brake issues, or some other serious break-down, we can also help you with that — our technicians are talented and experience, and we'll get your car back on the road as quickly as possible. We are not strangers to collisions either — let us know if you need serious collision repairs, towing, or anything else. We would love to help you.
Getting reliable car service in Manchester, NH is nothing to take for granted, and we're honored any time you choose to entrust your vehicle to us. Get in touch if you have any questions or if you need to schedule maintenance.
---
Standard Vehicle Financing for Your New Car Purchase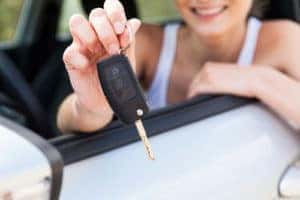 Have you decided on the right car for your needs? If you've picked your next sedan, SUV, or truck, it's time to line up financing — you need a new car, and we can make it happen with reasonable, affordable used car finance in Manchester, NH. If you want to get ahead of the game, you can get pre-approved for credit before you even begin shopping; it relieves stress and keeps you within your budget, and you might be surprised by how much financing you qualify for.
To get started, all you need to do is fill out a simple financing application. It only takes a few minutes, and you'll need some basic banking and financial information handy. After you apply, we will let you know how much financing you are eligible for. Do you have a strong credit score? Do you have a relatively high demonstrable income? You may be approved for more credit, or for a lower interest rate. If your credit score is lower or slightly below average, you may not qualify for quite as much; however, we will still get you all the financing you need at a reasonable annual percentage rate (APR).
If there's anything we can do to clarify the application process, please let us know. We understand vehicle financing better than anyone, and we want you to get a fantastic deal.
---
Buy Here Pay Here (BHPH) Financing in Manchester, NH
We understand that you may still need to buy a reliable vehicle despite your financial situation or credit history. As a result, we are happy to offer "buy here pay here" financing in Manchester, NH. Whether you don't have enough credit history or your score has taken a hit because of a missed payment in the past, 3rd party lenders may not be willing to work with you. If you find yourself in that position, contact us about BHPH financing today.
If you can demonstrate steady employment, and if you live nearby, we may be able to offer you financing directly from our dealership. You will make payments to us directly over time, and you'll be able to drive the car you need in the meantime.
If you have any questions about how financing directly from our dealership works, or if you'd like to get in touch and apply, please let us know at your earliest convenience. We'd love to speak to you.
We'd also love to help you with vehicle servicing, collision repair, engine breakdowns, or any other point of the car buying or car ownership journey. Please don't hesitate to give us a call or send us an email — you're also more than welcome to stop by our dealership whenever you have time — we always enjoy meeting our neighbors!