Used Kia Optimas in Hooksett, NH
Meet the Kia Optima
Since its debut in 2000, the Kia Optima has been a favorite among young professionals and small families. The spacious mid-sized sedan is a reliable and attractive vehicle. In 2021, the Kia Optima was replaced with the Kia K-5 for an updated, modern look and drive.
Our inventory of Kia Optimas for sale include models from recent years with safety features like:
Blind Stop Monitor
Forward Collision Warning
Backup Camera
Side-Impact Airbags
Lane Departure Warning
Anti-lock brakes
Stability control
Anti-whiplash head restraints
Overhead and knee airbags
FAQs About the Kia Optima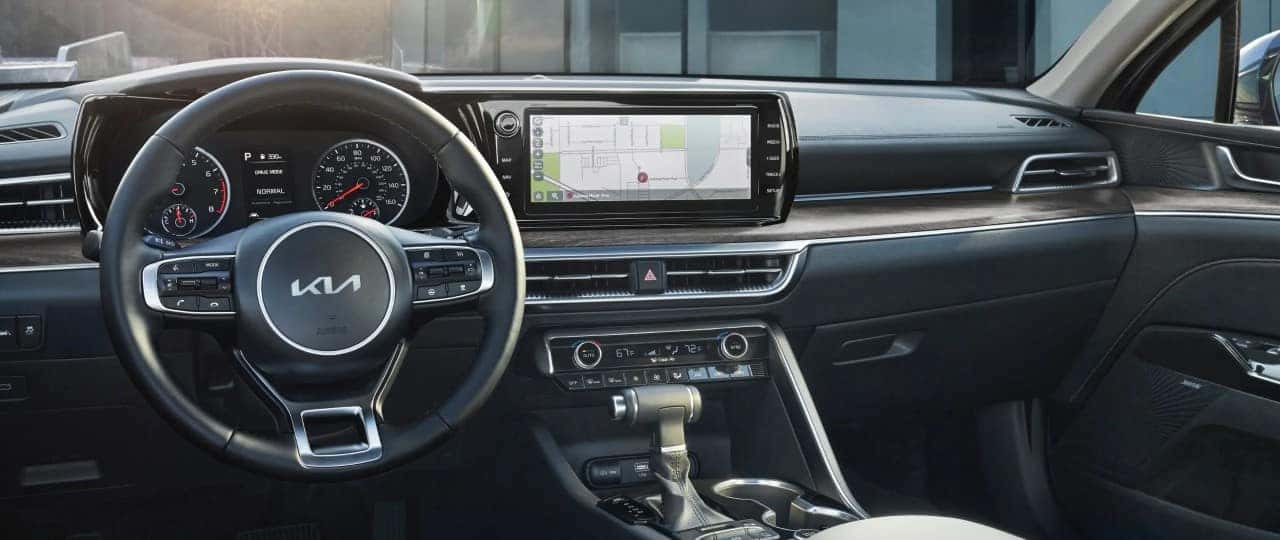 Q: How much does the Kia Optima cost?
A: The price of a used Kia Optima will depend on milage, model, and a few other factors. Kia Optimas can cost around $21,000. You can also refine your price range in the search criteria on our inventory page to see exactly what we have in stock at what price.
Q: What is the Kia Optima's average gas mileage?
A: This will range depending on the model, but the average gas mileage of a recent Kia Optima is up to 27 MPG/city and 37 MPG/highway.
Q: How big is the Kia Optima?
A: The Kia Optima is a mid-sized sedan that seats up to five passengers. The 2020 Kia Optima has a truck space of 15.9 cubic feet.
Kia Optima Reliability & Safety
The National Highway Traffic Safety Administration (NHTSA) consistently ranks recent Kia Optima models with 5/5 stars for overall safety ratings.
RepairPal gives the Kia Optima a reliability rating of 4/5. It ranks 8th out of 26 for mid-sized cars SUVs. This rating is based on average cost, frequency, and severity of maintenance and repairs. The average repair cost for a Kia Optima is $471, which is lower than the average of $526 for all mid-sized cars.
Kia Optima Awards
Why Buy Your Nissan Sentra from Merchants Auto?
Family-Owned Company You Can Trust
We're New England's largest family-run, pre-owned car dealership
Large Inventory Across a 26-Acre Lot
We're also the largest pre-owned dealership in New Hampshire!
Over 50,000 Vehicles Sold
Since 1962, we've helped thousands of people find their perfect pre-owned SUVs, including many pre-owned Kia Optimas.
Non-Commissioned Sales Team
Since 1962, we've helped thousands of people find their perfect pre-owned SUVs, including many pre-owned Kia Optimas.
7-Day Guarantee
After purchase, you have up to 7 days or 500 miles to exchange your vehicle.
Low, Upfront Pricing
We offer the lowest pricing on pre-owned vehicles in New England.
Comprehensive Vehicle Inspections
We perform a 128-point certified inspection before sale and provide you with a detailed CARFAX report for your vehicle.
Flexible Lending Options
Whatever your credit or financial situation, we have a lending option available.
Looking for used sedans similar to the Kia Optima?Check out these other used sedans we have available:
Used Chevrolet Malibu
Used Ford Fusion
Used Nissan Altima
Used Toyota Corolla
Used Hyundai Elantra
Used Nissan Sentra
Used Toyota CamryInterested in seeing all of our Kias?
View our full selection of used Kia vehicles.