Used Cars Auburn, NH

Are you starting to enter the market for used cars in Auburn, NH, or have you already been visiting used car dealers in the Auburn area? Whether you've been looking for a while or you're just getting started, we're glad you found Merchants Auto. We have a huge variety of used cars, and we know the right car is just waiting for you at our used car lots. Call us about a test drive, browse through our inventory online, or simply stop by the dealership to see what's for sale.
We also offer a variety of other services; get affordable vehicle repairs, stop by for routine maintenance, or apply for low-interest, reasonable vehicle financing.
Whatever your needs may be, we would love to hear from you and help you get behind the wheel of an affordable used car. Call us, email us, or stop by the dealership. We would love to meet you.
---
Used Cars for Sale in Auburn, NH
What kinds of used cars in Auburn, NH are you looking for? Do you need a compact car that looks great, drives reliably, and will save you money at the gas pump? Do you want something that can fit in your parallel parking spot or small garage? If you're shopping for 4×4 vehicles that can stand up to New Hampshire winters, we have you covered there as well; stop by to look through our truck and SUV inventory — you won't be disappointed.
We also offer a collection of family and commute-friendly vehicles. Get minivans, luxurious sedans, and used crossover options — you never know how quickly something will sell, so if one of our used cars for sale catches your eye, don't hesitate to sign up for a test drive or get approved for financing. The car you had in mind could be gone by the time you drive over to our dealership!
Each car on our lot has been vetted for quality and priced accordingly, so regardless of the age or price of the car, you know you're getting a great deal. We would absolutely love to show you around our dealership and take you on a test drive, so please get in touch at your earliest convenience.
---
Car Service Center in Auburn, NH
It doesn't matter how well-made or how new your car is; you are going to need maintenance, repairs, or both. Fortunately for you, our service department is ready and willing to help. Have you been searching for a "service center near me" in Auburn, NY? We are located right off Route 3 in your area, and we're only a few minutes away.
Schedule an oil change or inspection; we can get you out the door as quickly as anyone. If you'd like, we can even get you on a regular maintenance schedule so you don't have to worry about it. If you've been in an accident, we can get your car back on the road; contact us regarding dents, bumps, scratches, paint jobs, or full-on collision repair. We also handle engine problems or breakdowns; if your transmission blew, your clutch gave out, or you need new brakes or brake pads, please get in touch. We'll help you arrange towing if need be, and we'll have your car roadworthy in no time at all.
For questions about our car service center in Auburn, NH, send us an email or give us a call. We'd love to help you out, and you can trust the skill and integrity of our technicians.
---
Get a Standard Used Car Loan in Auburn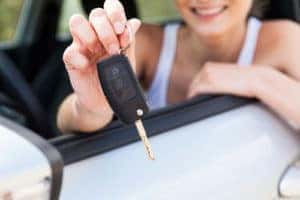 Do you need a used car loan? You've found the right dealership. We can work with a 3rd party lender to find you an affordable loan with reasonable APR, and we can promise that if you fill out a strong application, you'll get all the financing you need to purchase the right car.
If you already know that you'll be buying a car in the near future, we recommend that you get pre-approved for vehicle financing. It requires that you fill out an application, but that only takes a few minutes; you'll need some basic banking and financial information. Your credit score and proof of steady income are the most important factors to consider, and a strong credit score will lead to more money in loans and a lower APR (annual percentage rate, or the annual rate of interest).
However, don't worry if you think you have a weak credit score — we still encourage you to apply. You have nothing to lose, and we can still work with you to find the loan you need. If need be, we'll even help you with buy-here-pay-here loan; keep reading to learn more.
---
Buy Here Pay Here Loans Near Me
In short, buy here pay here car lots offer special financing to individuals who have had a hard time nailing down traditional loans. Do you have lower-than-average credit scores? Have you missed multiple rent or credit card payments? Or do you have Chapter 9 or 13 bankruptcy in your past, lost a car, or had a home foreclosed? It's possible that you may need a buy here pay here loan. In fact, even short or non-existent credit history can necessitate a BHPH loan.
If that sounds like your situation, we can work with you to provide the funding you need for a used car from our dealership. You'll have to provide proof of steady income, agree to strict payment schedules directly to our location, and slightly higher than average interest, but we can certainly get you behind the wheel of a durable and reliable car.
Buy here pay here makes it possible for individuals to get the car they need while they build credit or get back on their feet, and we would love to help you reach your vehicle ownership goals. If you have any questions about how our loans work, whether or not you qualify, or how you can apply, please don't hesitate to reach out! We can answer your call today.