Used Car Lots Near Me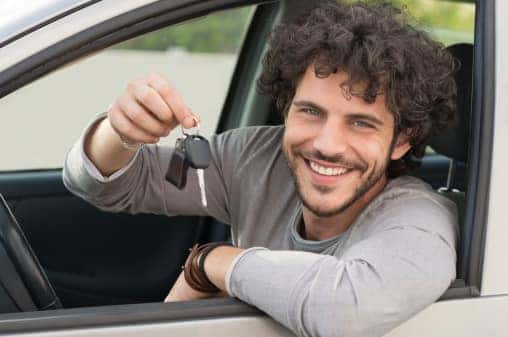 In the market for a used car in your area? If that's the case, a terrific first step is to find a used car lot near you that can provide a simple and straightforward shopping experience from start to finish. Unfortunately, doing this is often easier said than done. It can sometimes feel like a huge hassle to locate used car dealerships near Manchester NH that have everything required to help you find the car of your dreams! Luckily, there's one widely trusted used car dealership near you that has a longstanding reputation for assisting local drivers in getting into the vehicles they require.
When you shop for pre-owned cars near Manchester NH with Merchants Auto, you'll be able to browse through an immense stock of high-quality used cars, trucks, and SUVs. We've been in business since 1962, and over the years we've worked hard to earn the trust of local drivers from all around the Manchester area. From the start, we've been dedicated to providing the premier dealership experience with fair pricing, world-class service, and a remarkable vehicle inventory. Whether it's your first time shopping for a car of your own, or if you're an experienced buyer – everyone can benefit from the assistance that our knowledgeable sales staff can provide!
When you're buying pre-owned cars near Manchester NH – it's essential to be sure that the vehicle you're getting is of the utmost quality. Sure, you could try your luck with buying a used car from a stranger online – but why take all the unnecessary risks? By shopping with the pros at Merchants Auto, you'll be able to score a terrific deal on a vehicle that you can trust – because it's backed up by a 30-day limited warranty at no extra charge! This is just the start of the benefits that shopping at our used car dealership near you can bring. Read on to learn more about what we bring to the table!
Why Buy From Merchants Auto
We know that we aren't your only option when you're on the hunt for used car lots near you – and we want to show you why we've become the preferred dealership of countless local drivers! We've already talked about the exceptional variety of thousands of vehicles that you can find at our Manchester area used car lot – but that's just the beginning!
It's vital to have confidence in your purchase when you're bringing home a used vehicle. We want our customers to drive away with peace of mind that they've spent their money in the right place. To offer this peace of mind, each of our used cars, trucks and SUVs come with numerous assurances at no extra cost. Every used vehicle we carry has been subjected to a 128-point inspection process. Before a vehicle is eligible to join our inventory, we first have our experienced technicians put it through a thorough evaluation process. They check over each part of the vehicle in great detail, top to bottom. As a result, you can be sure that a used car from Merchants Auto will provide outstanding quality and reliability.
Sometimes, you might change your mind after making a purchase. This happens from time to time, and it's nice to know that you have a window of time to decide whether or not to keep the vehicle you've picked. With the 5-day exchange program at Merchants Auto – you'll have the ability to exchange your vehicle for another Merchant's vehicle within five days of the original purchase, for any reason whatsoever! As you can see, Merchants Auto offers numerous benefits that are designed to give you confidence in your used car purchase.
Merchants Auto Service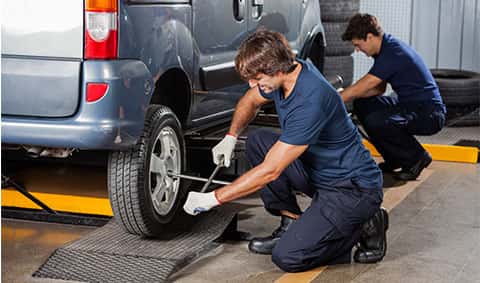 Another thing that sets us apart from the other used car lots near you is our state-of-the-art service department. Open six days a week, our service center offers plenty of flexibility to help you get the automotive services that you need to keep your vehicle running in top shape. From oil changes to engine repairs and more – our ASE technicians have the skills and experience necessary to perform exceptional auto care on all kinds of different makes and models. Even if you purchased your vehicle somewhere else, we'll still be glad to keep it maintained to the highest standards.
We understand that life can get busy – so finding time to service your vehicle can become quite tricky. While we can't give you any more free time to work with, we can help by making it as simple as can be to schedule a service appointment online. Just pick out a date and time that fits well for you, bring your car in and let us take care of the rest. Our technicians will work with speed and care to give your vehicle top-quality service promptly. For all of your auto service needs, visit Merchants Auto!