Used Car Dealers Hooksett NH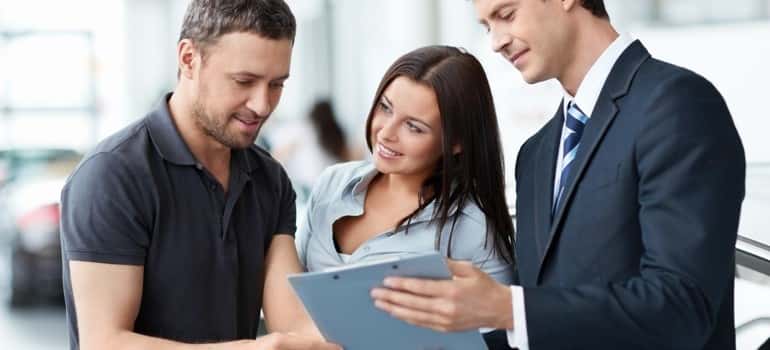 Ready to say goodbye to that old vehicle that you're tired of driving, and move on to something newer? Here at Merchants Auto – we want to help make the transition to your new-to-you used car in Hooksett NH as smooth as possible! How do we accomplish this? It all starts with our comprehensive selection that includes many of the most popular used models around. We've searched far and wide to bring together an impressive array of well-maintained used cars, trucks, and SUVs for our Hooksett customers to consider. Variety is the spice of life, and this is especially true when it comes to shopping for used cars for sale! The best way to ensure that you'll end up with a vehicle that you'll enjoy driving for years to come is to get a close look at as many different options as you can. Some shoppers might already know just what sort of used car they'd like to take home. Others may not have a clue! Whichever describes your situation – you'll find that picking out a used car for sale that is an excellent fit for your needs, lifestyle and budget is a breeze at our used car dealer in Hooksett NH.
While our impressive stock of used cars for sale near you is the man draw of visiting Merchants Auto – it wouldn't be worth much without a dedicated team of car experts who can help you find the ideal model for you. Our staff of friendly car experts is on a mission to help you identify options that will satisfy all of your driving needs and wants while staying within your budget. You can rely on our auto experts to provide answers to your most pressing questions, and even make recommendations that are custom fit to you. Locating the right used car for you and your family is a simple and enjoyable process when you visit Merchants Auto!
Used Cars for Sale Hooksett NH
When you're shopping for a vehicle on a tight budget – buying a brand new model probably wouldn't make the most sense. While new cars do have their benefits – the cost of purchase is not one of them. It can be tough for many shoppers to justify the higher cost of buying a new car. So what is there to be done? Well, you can start by picking out a high quality used vehicle available near you at Merchants Auto! There's a common concern among shoppers that used vehicles won't be able to offer great reliability and the latest features. We're here to show you why this isn't the case. While some other used car dealers near Hooksett NH may not pay much attention to the quality of the vehicles that they carry – we know that this is no way to earn your business.
You have options when it comes to shopping for used cars for sale in the Hooksett area – so Merchants Auto is dedicated to being the premier spot to find exceptional used cars, truck, and SUVs. Our team has searched all over to assemble a wide range of the most in-demand used vehicles around. Maybe you're interested in bringing home a pre-owned compact car that achieves excellent fuel economy. Perhaps a used pickup truck that can handle heavy duty work would be a better fit. Whatever you might need, you can trust that the used vehicles we have in store will live up to your expectations. When we get a used model in stock, our expert technicians put it through a rigorous inspection process to make sure that it meets our quality standards. If a vehicle has what it takes – it's offered up for sale at a great and competitive price! Skip the hassle and shop for used cars for sale near you the easy way, at Merchants Auto.
After you've picked out and taken home the used car of your dreams – you'll probably want to make sure that your investment stays protected. As any experienced driver should know – it takes more than careful driving and the occasional car wash to keep a vehicle performing at its best. Cars also require regular maintenance like oil changes, tire rotations, and new tires. If you want to get the most out of your vehicle – it's essential to stay on top of such things.
Keeping your car in excellent condition is much easier when you have a top-notch auto service center near you that you can turn to. Here at Merchants Auto – you'll find a state of the art service department that is set up to perform the full range of car care needs that you might encounter. Our service center is staffed with a team of expertly trained technicians. They'll work with speed and skill to address your service requirements promptly. That way, you can spend less time waiting and more time on the road enjoying your vehicle. Scheduling a service appointment with us is easy! Just go on our site, choose the date and time that fits in best with your schedule and bring in your vehicle.